Arise (St. Joseph's Dream)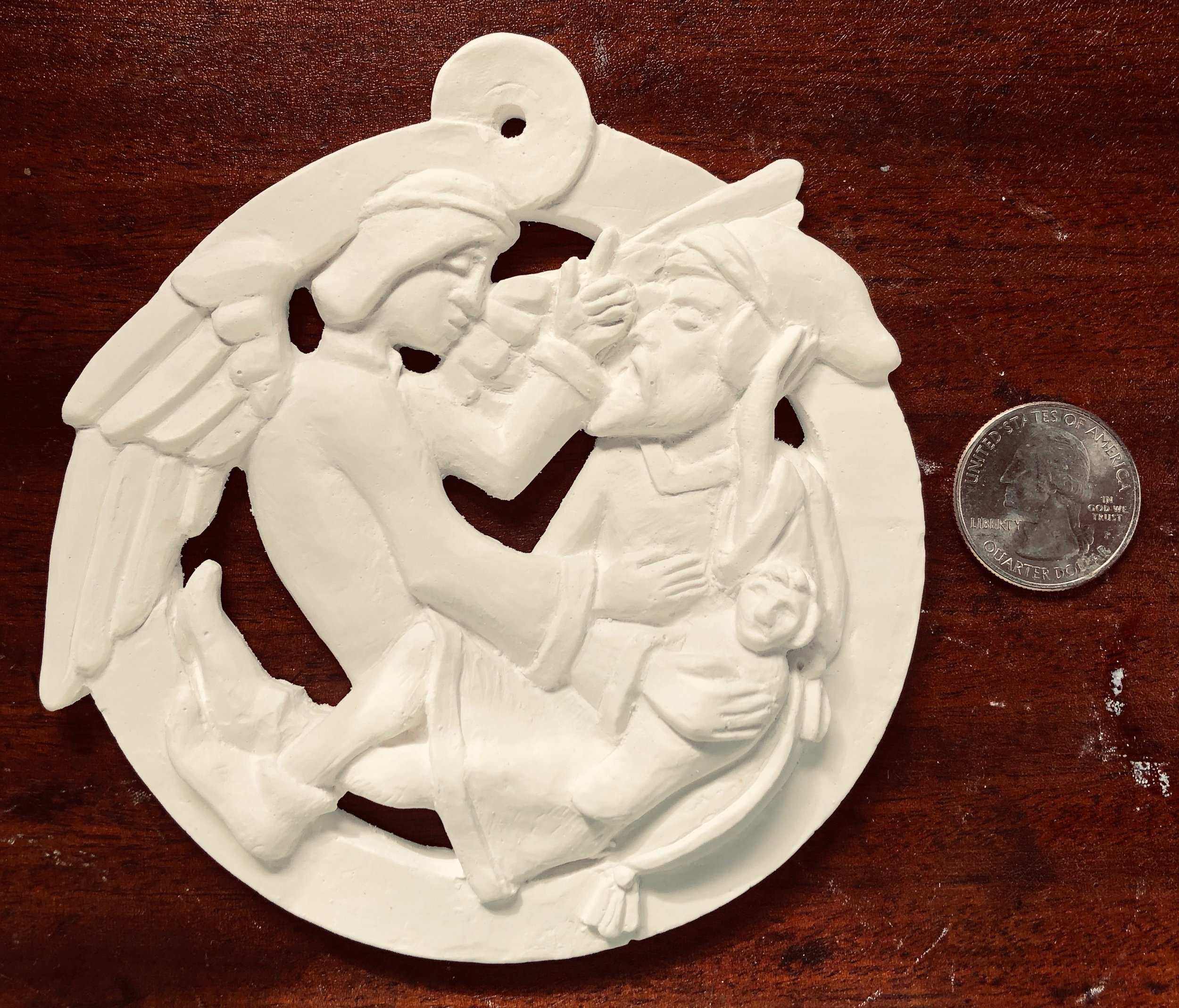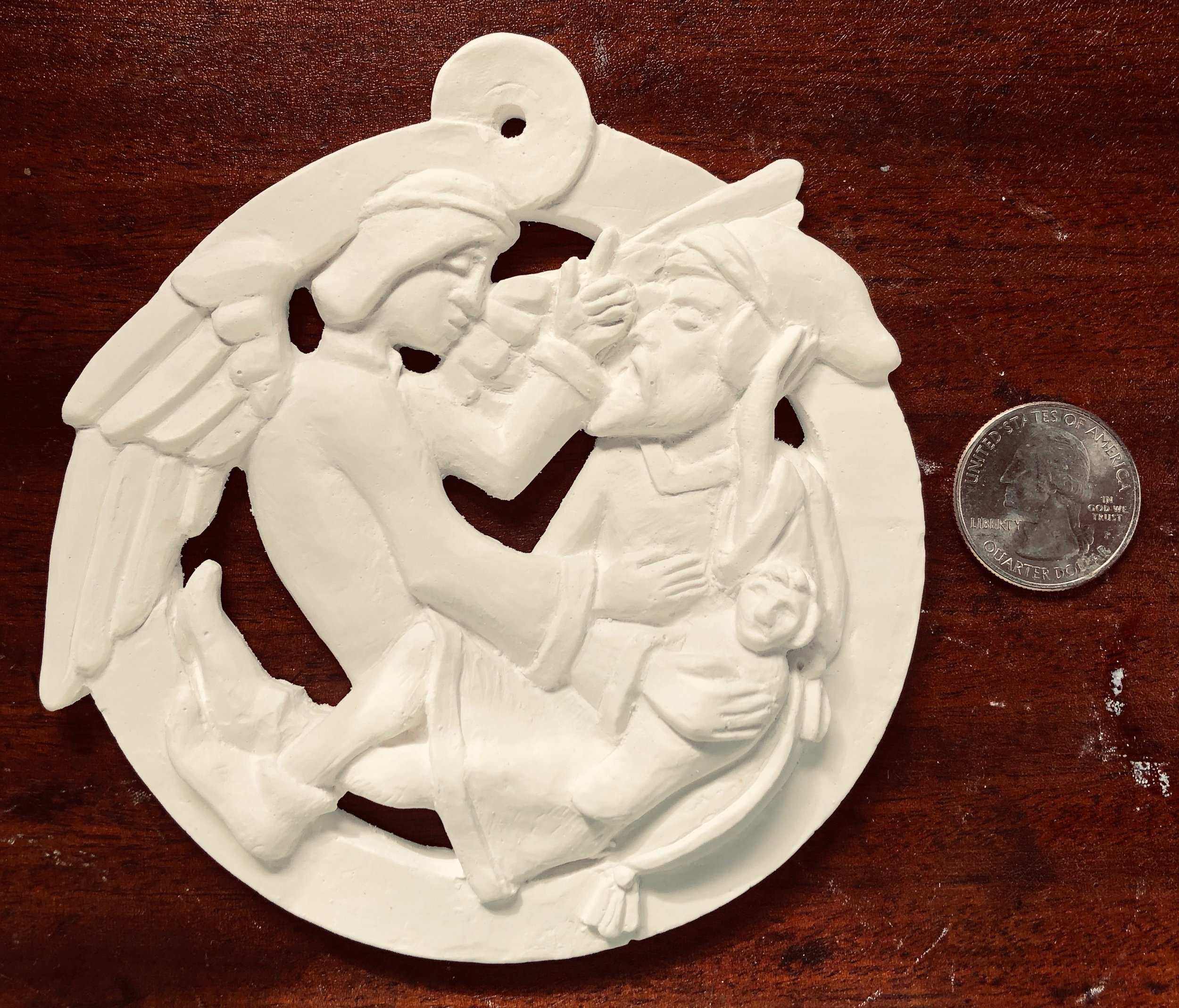 sale
Arise (St. Joseph's Dream)
Arise is a decorative medallion sculpted by Andrew Wilson Smith and cast in gypsum cement by the artist with assistance from his students. As the sculpture is fragile, limited handling is recommended.
The medallion depicts St. Joseph's second dream. As Joseph sleeps, with the swaddled Christ Child under his protective embrace, an Angel (traditionally identified as St. Gabriel) commands him to: "Arise, and take the child and his mother, and fly into Egypt: and be there until I shall tell thee. For it will come to pass that Herod will seek the child to destroy him." -Matthew 2:13
The inspiration for this artwork is rooted in 12th-century French sculpture, especially that found at Autun Cathedral. The artist has also expanded on the tradition by emphasizing St. Joseph's role as a solicitous father. In this interpretation of the event, Joseph has fallen asleep while taking a midnight shift with the newborn Child.